Who are Face The Future?
Face the Future are the go-to beauty destination if you are looking for skincare and self-care for every version of you. Led by owners, and husband and wife team, Paul, and Julia, the brand is home to a collective of skincare experts and beauty industry professionals that love to help their customers take care of their skin and wellbeing from the inside out.

Through their combined genuine experience and countless years of knowledge, the brand supports their customers with their lifelong self-care journey. Whether they are 'skintellectuals,' or brand new to the skincare game, the company believe that self-care and inner wellness should be available to everyone.

Self-care and 'you time' have become fundamental in recent years, particularly since the COVID-19 pandemic. And with a focus on using self-care as a useful tool to enhance mental wellness as well as physical appearance, the brand has experienced continual unprecedented demand for their industry-leading skincare, haircare, and cosmetics brands year on year, which saw them swiftly gaining recognition.
With a people first approach, Face the Future place their people at the heart of all they do – beginning with their customers, and extending throughout the inspirational, hard-working teams within their own company, and the representatives for the brands that they carefully curate.
Working to build life-long customer relationships and using their expertise and guidance tailored to evolve with every version of their customers, the brand has a 'customer-first' philosophy that has seen them go from strength to strength.
Thanks to this philosophy, Face the Future has a focus on not only building relationships with customers and brands but building a solid community of 'Skinsiders' within those relationships, too, that can help to support and empower one another throughout their respective skincare journeys. With a dedicated Skinsider Club to reward customers and solidify relationships, the brand enables their customers to strive for their skin and self-care goals.

What Face The Future's Nominated Work Entailed
The brand is shortlisted in partnership with Customer First Digital for three categories: Best Digital Marketing Campaign Health & Beauty, Best Website, and Best Ecommerce Website.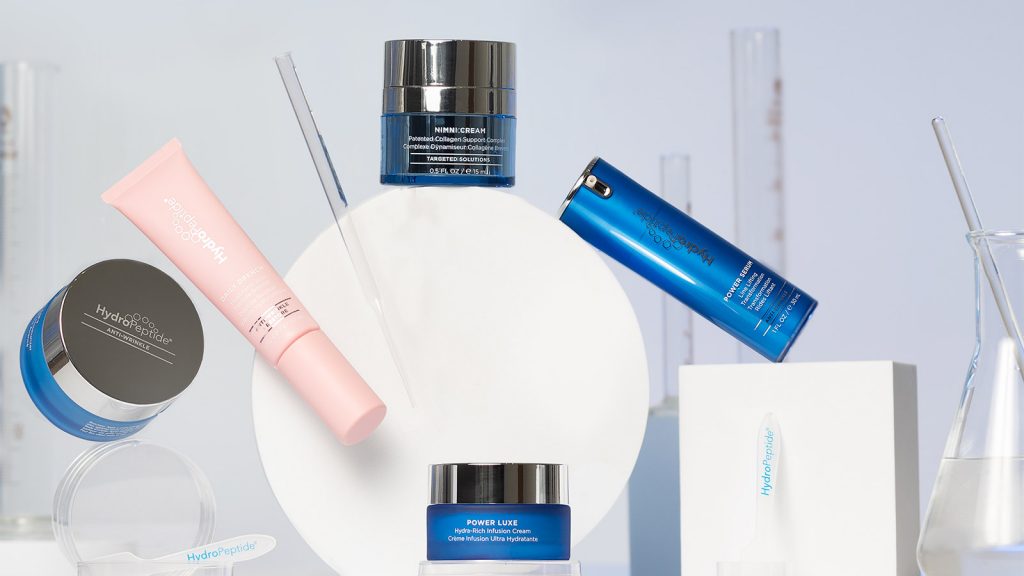 Best Digital Marketing Campaign Health & Beauty

Taking on a full rebrand, all aspects of customer touchpoints were carefully considered and tailored to appeal to a much wider customer demographic. From brand identity and tone of voice to the visual look and feel of the brand. They also onboarded brands that resonated with all audiences for an all-inclusive feel – a huge 32 brands were launched in 2022 which saw the brand overachieve their objective (63% vs 50% target).
Face the Future also underwent a rebrand announcement using a range of digital and offline marketing techniques across the funnel, re-affirming themselves as the skincare experts in what is an extremely loud market.
Areas rebranded included:
Ecommerce Site
Clinic Site
Email campaigns and automation flows
Social media platforms
Affiliate coverage
PR activity
Packaging and inserts
Furthermore, the loyalty programme was rebranded to the 'Skinsider' rewards club – a tiered based programme offering increased rewards the more customers spend. Each tier was carefully aligned to the brand's new brand positioning, including the top tier: 'Skintellectuals' – giving a real sense of community and connection within the customers and the brand alike.
Whilst Face the Future is a digital first business, the company knew it was essential to host a launch event to explain the rationale and what it meant to the brand's business partners. Content was created by influencers and journalists and used across email and social channels. Coverage of the event was housed on Face the Future's YouTube channel.
Additionally, in partnership with Clear Channel, focussed in London, where a third of the brand's customers are based, the brand identified specific locations which would target both audiences, and ran their campaign during the Platinum Jubilee for maximum impact, with a high proportion placed in the Westminster.
Lastly, targeted Facebook, Instagram, and Display campaigns were also run, using audience data and location targeting to reinforce the out of home message.

Best Website And Best Ecommerce Website

Face the Future set out with four objectives:

1. To provide a more personalised approach, creating choice and convenience to support growth in Year-on-Year key trading metrics, with a 5% increase in conversion rate.
2: To retain customers acquired during the 2020 Covid lockdowns, increasing the retention rate to 43% and orders per customer to 3.
3: To grow the number of new customers acquired by 7.5%, to continue to drive sustainable growth.
4: To increase the awareness and sales to the brand's foundational audience by at least 10%, whilst retaining all their existing customers.
How they achieved this
The brand developed a strategic plan for the website which focussed on retaining and growing the customer lifetime value. They also upgraded to Shopify 2.0, to allow them more opportunity to create an exceptional online shopping experience for their customers.
Skinsider Loyalty Scheme & Subscription Programme
The Skinsider loyalty scheme was launched in September 2021 to reward customers throughout their beauty journey, based on their frequency of purchase, and spend levels. The scheme made up over £383k of loyalty purchases in 2022. The brand's Subscription programme was soft launched in October 2021 and is now available across all online products.
Online Skin Test
Consumer behaviour was swiftly changing with people returning to the workplace as the industry began the long road to recovery from the COVID-19 pandemic, so the brand provided their customers a safe, convenient way to shop with them utilising their skills and knowledge to ensure customers got the right products for their skin concerns the first time. They did this by the addition of a real-time AI driven online skin test, launched in August 2021, which complemented their hybrid online/offline skin test, which was already implemented on the site and drove over 10,000 customers in 2020 alone.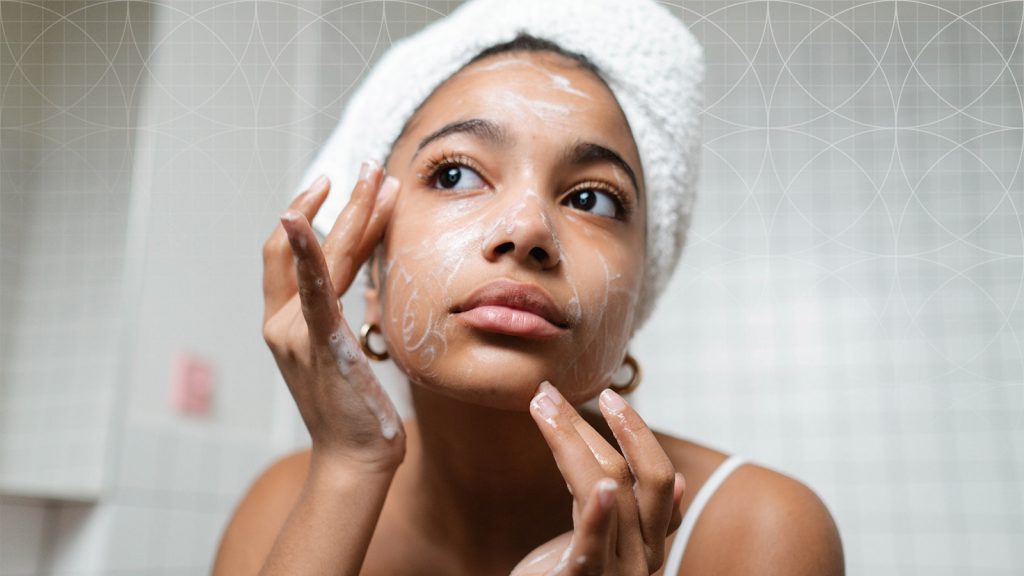 Increasing Payment Options
To further help customers and make spending methods more accessible, Face the Future integrated more payment options, including Buy Now Pay Later and APAC specific options.
They also launched RevWallet – a place for customers to access personalised offers. The brand became the first adopters of the solution, launching just two weeks before Black Friday, to take advantage of the increase in bargain-hunting shoppers and gaining a competitive advantage over the market.
Full Rebrand
Lastly and impactfully, the business invested in a full rebrand with specialist brand agency, Shoptalk to make the brand more accessible to a more diverse demographic. Developing four brand pillars, and a new visual identity and tone of voice.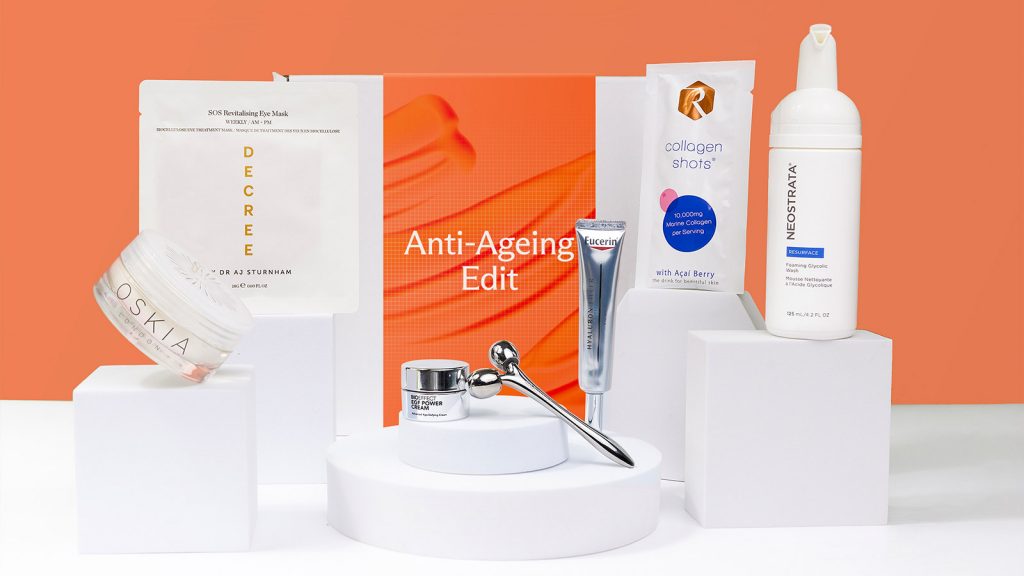 What Entering The Awards Means To The Face The Future Team
As a Northern business, the team are incredibly proud to have collectively contributed to the respective projects that have led to such growth across the company – particularly over such a condensed period. Entering the awards allows them to share and celebrate their successes together and share their story with the other business owners and entrepreneurs that have inspired them along their journey, too.
It is a privilege for them to have such a wonderful, loyal, customer base which is ever growing, and awards like the Northern Digital Awards allow the company to cement themselves as a leading authority in the beauty and wellness sector.
Website | LinkedIn | Facebook | Instagram | YouTube | TikTok