Herd, the East Yorkshire-based performance marketing agency specialising in creating and managing beautiful Shopify sites has started 2022 with a bang, being nominated alongside Customer First Digital and Face the Future in the Best eCommerce Website category at the Northern Digital Awards.
This latest nomination comes after great success at the 2021 Northern Digital Awards where the agency was shortlisted for not one, not two, but five awards, proudly taking home one accolade in an awards ceremony that was a little different thanks to the pandemic. The shortlist of awards included:
Best Website of the Year in partnership with Face the Future
Best eCommerce Website in partnership with Cobra Sport
Best Website of the Year in partnership with Cobra Sport
Best eCommerce Website in partnership with Face the Future
Best PPC Campaign in partnership with WED2B
After a record number of entries in 2021, Herd won the Best Website of the Year award for the work the team completed in partnership with skincare and cosmeceuticals experts Face the Future. This included creating a custom eCommerce build and SEO migration from PrestaShop to Shopify, giving improved functionality and a much better user experience.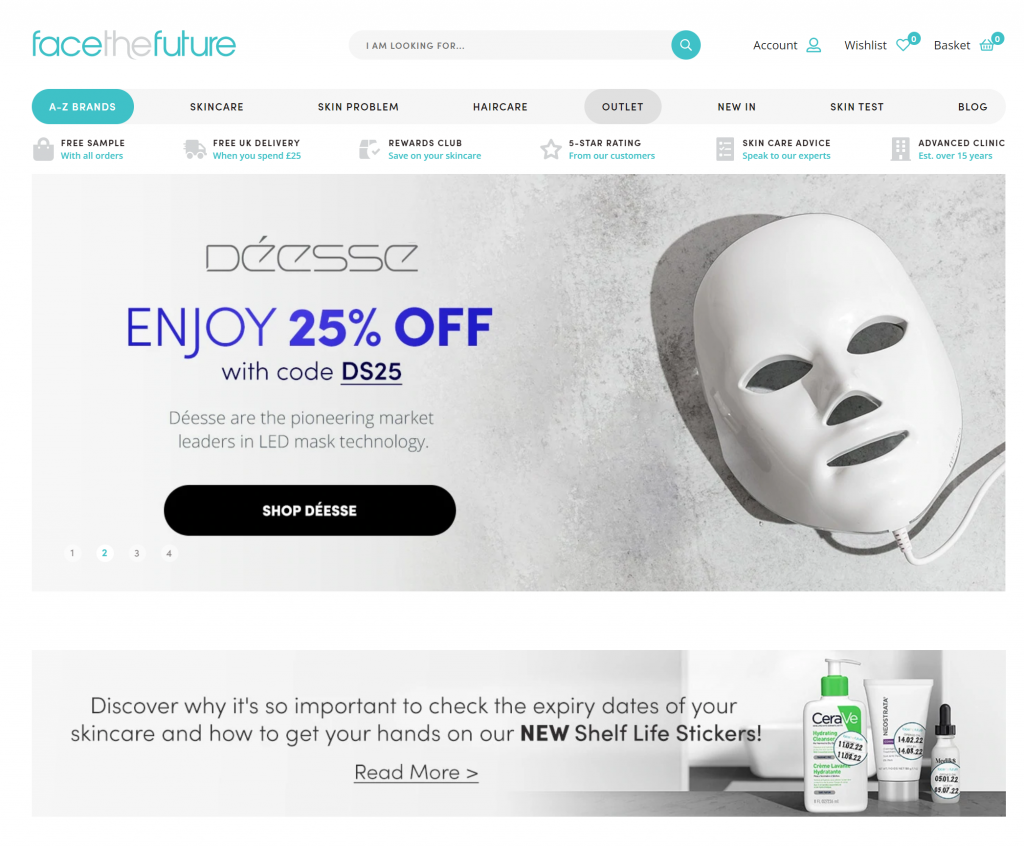 The brief from Face the Future included increasing B2C eCommerce traffic, sales and revenue through improving user experience whilst adopting the latest web development techniques. The brand also needed a smooth migration of existing customer data as well as SEO to mitigate against any visibility decline.
The results spoke for themselves:
+36% increase in revenue
+30% sales increase
+27% sessions increase
Herd takes a truly joined-up approach to digital marketing and development, combining eCommerce expertise with multi-channel marketing strategies to grow Shopify giants. Our approach is grounded in acquiring a deep understanding of our client's proposition, customer behaviour and performance. It's not just about delivering a great website, but more about being an extension of a brand's team and delivering a solution with measurable return on investment.
The Northern Digital Awards have given Herd a great opportunity to be recognised for the eCommerce development and performance marketing work on the Shopify platform, always working towards helping their partners become Shopify giants!
Gareth Allen, Managing Director, said: "I'm extremely proud of the amazing work our herd are undertaking with the Shopify platform to produce award winning eCommerce websites, proving that our mission to Grow Shopify Giants is well on its way. We eagerly await the results of the 2022 awards on March 17th and are very excited about what the next 12 months is going to hold for our business."
Author: Adam Brannon, Content Strategist, Herd